IT SHOULD BE ME
The trouble is that you're in love with someone else It should be me. Oh, it should be me
Goodbye Notes
Here are 2 Goodbye Notes from former colleagues i have work with here in Singapore. First one from Joyce, my former Art Director. Next is from Dawn. Former Account Executive. Goodbye.
Back at Amirah's
Last friday night, my pinay colleague Kat decided to have a decent dinner after work. We're thinking about having pasta so we dropped by Swensen's. While browsing the menu, we came across a picture of Lamb Chop. Suddenly, Amirah's Grill and Restaurant came into our minds. So we went out of Swensen's and head our way to Amirah's. Amirah's is one of the best...
A TASTE OF PORN
A piece of Bangkok in Singapore, that's Porn's. I always miss Bangkok, such a charming place. So when my Thai friend told me there's a nice hole-in-the-wall Thai resto in Bugis, i quickly agreed to have our dinner there before we catch a Thai movie in Iluma. And that's when i met, Porn's. Located in Liang Seah Street, the place somewhat resembles one of my favorite...
MARIO MAURER IN MANILA?
Heard Mario Maurer is coming to Manila after he signed an endorsement deal with a local clothing brand. Oh my… this is definitely worth waiting and seeing. Oh mario!!!! Here is Mario Maurer (left) together with another Thai hottie which is also my crush.. Dome Pakorn Lum (right).
ALDO FOR $35? SAY WHAT?!
I met some friends at Orchard Road to give something and one friend told me, Aldo is having a great sale. Well, Great Singapore Sale is going on now, so it's a given. But still, we decided to drop by Aldo in ION Orchard. Then guess what.. i found…  … A $35 Aldo shoes from its original sinful price of $119!!!!!! SO HAPPY!!!! Not BAD. Very not bad!!!!! i love singapore…...
WEE NAM KEE (WEEEEEE!)
One thing i love in Singapore, is WEE NAM KEE Hainanese Chicken Rice, located in Novena Ville, 275 Thomson Road. And here's the sampler… Roast Chicken Rice. So shiok!!!!
SONG OF THE MO: CAN'T LET GO
Ok. It's been a week since we last "talk". 5 days and counting. And i felt i was left behind. Hanging. No closure. Anyway, why bother? There was never us anyway. Then suddenly i heard this song which i think was patterned from what i'm battling now.. letting go. (Don't mention the movie peg for the song which I'm digging right now.. perfect combination) ...
NOTE WITH THE FLOWERS
Sorry for the title of this entry that doesn't seem sounds right. But remember the note that came with the flower i mentioned on the I Used to Give Him Flowers (Part 1) entry? This is how it looks like…   Again a sweet memory. A fading one. That hurts me every time i realized how we started it perfectly.
"How will i know when to let go?"
"Seeing your pictures make me want to cry. The memories you have left me are so..."
– emomento
COMFORT SONG: IN THE ARMS OF AN ANGEL
  Whenever loneliness eats me. This song somewhat comforts me. The lyrics, the rhythm, the message soothe the sadness. Here are my favorite lines from the song.. And it's hard at the end of the day  I need some distraction, oh beautiful release  Memories seep from my veins  They may be empty and weightless, and maybe  I'll find some peace tonight  Now that sadness is luring me to...
"So, are you coming or going? Or coming and then going? Or coming and staying?"
– Brian Kinney. Queer as Folk.
"Don't fall with someone who is SWEET at first… because when things..."
– emomento.
WE AT THE MOVIES
I like watching movies in the cinema. Whether i'm alone, with a friend or with friends, i can watch a movie. But watching movie with someone you like is a different story. The experience is sweeter. The movie becomes better no matter what kind of movie you're watching.  So this afternoon, i just remembered that Rockie and I were able to catch 3 movies. Not necessarily we like the...
WHATSAPP OF THE DAY
After 5 psychotic days of no communication with Rockie.  Around 4:20pm today, i decided to message him. ME: How are you and Songkran? No reply. I wanna cry. I feel so down and ignored. After almost 30 mins. My phone illuminated. I saw a notification. A glimpse of hope. "Rockie sent you a video" ME: Cool. Were u wet? YOU: Silom. U must come next year with friend. Very fun....
"Hoping is an empty promise…"
– emomento.
"I'm tired of missing you."
– —- Garrett. Going the Distance.
"I wish I knew how to quit you."
– Jack Twist. Brokeback Mountain.
I USED TO GIVE HIM FLOWERS - PART 2
Click here for Part 1 The Fourth Flower - THE ANTAGONIST Two days after Valentine's, I gave him another flowers. I thought he will be pleased upon receiving it.  It was supposed to be my Valentine's gift for him. He did not report to work that day. He was sick. So I thought, the timing will be perfect. He will be at home when the flowers  arrive and he feels ill. Sounds perfect. ...
MAGIC 8-BALL HAS SPOKEN
Because i'm getting paranoid because it's been almost 3 days since i haven't heard from Rockie. I tried to consult my Magic 8-Ball to enlighten myself…  Here's how my consultation goes… QUESTION 1: Magpaparamdam pa ba sya? MAGIC 8-BALL: My reply is NO. QUESTION 2: So is it over? MAGIC 8-BALL: YES, Definitely. QUESTION 3: Seryoso ka ba? MAGIC 8-BALL: Signs...
"The SKY is CRYING… so is my HEART."
– emomento.
"If the RAIN will CONTINUE to POUR tonight and LEFT me in the cold ALONE… i..."
– emomento.
"Tom: Summer… we don't have to label what we're doing. I just… I need..."
– 500 Days of Summer.
I USED TO GIVE HIM FLOWERS... PART 1
"I've always thought my flowers had souls." - Myrtle Reed That's why i gave him flowers. Am i wrong?   The First Flower: THE SURREALIST It was 6th of January, 2011. 13 days after I met Rockie (not his real name) in Bangkok. A Thai guy. A stranger in the club we went to with some lezzies. I decided to give him flowers (thru online delivery) to thank him for those...
"Don't LET ME FALL, if YOU don't HAVE PLANS to CATCH ME AT ALL."
– emomento
"It's already making ME SAD when YOU DON'T REPLY from a SINGLE..."
– emomento.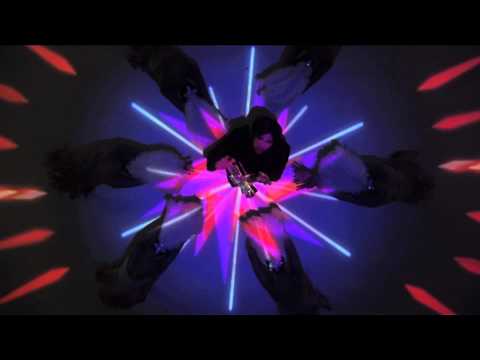 "I'm not THINKING OF YOU… YOU JUST KEEP ON COMING IN MY MIND…"
– emomento.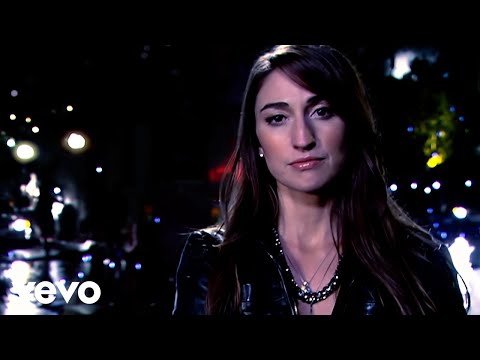 MOVIE REVIEW: ETERNAL SUNSHINE OF THE SPOTLESS...
"How happy is the blameless vessel's lot! The world forgetting, by the world forgot. Eternal sunshine of the spotless mind! Each pray'r accepted, and each wish resign'd." — Alexander Pope One of the best films of this contemporary times. The film themes with love longing, giving love and losing love. Literally, losing. Its surrealism is honest and...
FADE
THE MEMORY IS STILL IN ME. Its intensity is so strong could only bring solitude each time it occurs. Could it be those eyes that say what your lips could not speak? Or the touch of your hands that lingers on my skin? But you ran away leaving those memories. Why such fine reality turned into burning dream of regrets? Happiness becomes elusive and left standards second to none. You left traces that...
"I am cleaning up so well I am seeing in me now"
– VINDICATED. Dashboard Confessional.
WHATSAPP OF THE DAY
ME: Im going back to Bangkok from 13-16 May. YOU: Im not sure yet if im in Bangkok or not. ME: Y? Where you going? YOU: Malaysia (going to my boyfriend). ME: Ok. Silence. Dead air. Then I learned that 17 May will be a public holiday here in Singapore. Vesak Day. So I moved my trip to 14-17 May and book it right away without his consent. Then I WHATSAPP him… ME: Ive changed my plan....
"I'm going back to BANGKOK. 14-17 May. With or without you. I will NOT..."
– emomento.
THE MAIDEN TASTE OF HOEGAARDEN
A couple of my lezzie friends and I drove toward The Newton Circus tonight and parked over District 10 Bistro located at 10 Windstedt Road, Singapore to grab some beer to end the night. I ALWAYS LOVE BEER over the hard ones. Smooth on the throat… easy to handle. I usually order Erdinger when its on the list. When it's not.. I just choose whatever beer which name piques my curiosity.  ...
"I DON'T BELIEVE IN LOVE. I believe in fucking. It's honest,..."
– Brian Kinney, Queer as Folk
tumblrbot asked: WHAT IS YOUR EARLIEST HUMAN MEMORY?
WHATSAPP OF THE DAY
YOU: Sorry about last night. My boyfriend and i talked too long. ME: Y Worry? YOU: Nothing. I paused. Thinking to reply or let the conversation hanging. Left brain and right brain on debate. But then again I decided on his favor. I ate my PRIDE once more. ME: It's ok. No worries. FLATLINE.
HAVE YOU EVER WISH TO MEET THE HALF OF YOUR LIFE?
When will i meet you? I'm just here all my life. And I know you're just there. Looking for you is the most ambitious thing i'll ever do in my life. But i know i have to do it. I'm tired of meeting new people hoping that it will be you. But again they were just faces. What i wanted to see is just the invisible to me. Something special i guess. Not by sight but by feel. I...
IF YOU KEEP ON SAYING YOU ARE "SORRY" EVERYTIME...
it becomes a standard excuse and meaningless. Why not use Thesaurus next time?
YOU SAID WE'RE GONNA TALK LAST NIGHT.
But it never happened because you said you're already talking to your boyfriend…. I should have asked you TO PROMISE last night so you will have  LICENSE TO BREAK it. What you just did is ILLEGAL."